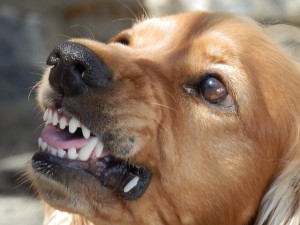 Our Grumpy course is a specialist program for fearful and / or aggressive dogs. It has been developed with the influence of several world leading experts on aggression and fear behaviour in dogs. The key to our sessions is ensuring the dogs have every opportunity to have a calm and non reactive experience. This helps them learn and develop confidence in themselves and their owners. Changing the emotional response of the dog is the key to reliably changing how they behave. Unfortunately we are seeing many dogs whose guardians think they are relaxed when in actual fact they are shut down. Shut down is literally a time bomb that may explode at some point. We do not suppress behaviour but rather work on the cause of the problem. This ensures real and reliable behaviour modification.
We are incredibly proud of the great results this course consistently delivers. It works because:
We work in a controlled environment. Your dog will only be working around one other dog to start. This is one of our carefully chosen dogs. It is a different dog each week.
We work in short and stress free sessions with nose work to assist relaxation and calm in your dog.
We work in the presence of a calm and non reactive dog who will not react to your dog. We do this to ensure a non confrontational learning experience.
This course has proven to be surprisingly non stressful for our human students also.
Get yourself booked in as soon as you can as this class usually has a waiting list. If there are no classes showing, we are currently wait-listing as all classes are full.
This class starts with an information session (without your dog so you can learn what we will do and how the program will run without the distraction of supervising your dog, followed by 4 practical sessions (Saturday afternoons). The dog free lesson runs for an hour and the four practical sessions run for 45 minutes and include rest time for your dog as this is hard work for them.
We have two of Australia's nine Certified Behaviour Adjustment Training instructors working on this program and every session involves more staff than clients.
Please note that handlers must be 18 years of age to attend these sessions and all handlers must attend the dog free session.
Dogs need a well fitted harness that they cannot wriggle out of to attend these classes and we will be checking your harness and lead at the dog free lesson to ensure safety.
Please do not expect to leave this course with a "fixed" dog. The time it takes varies from dog to dog. We will teach you to read your dog to a very high level and we will teach you the techniques to use to improve your dogs behaviour.
Next steps: Book In or Contact us for more information.